So yes, looks as though I've been quite busy with crafting lately, as I haven't posted anything for awhile now..
Crocheted a newsboy cap for my good friend Matthew from
this
pattern, and the results are in...
on moi: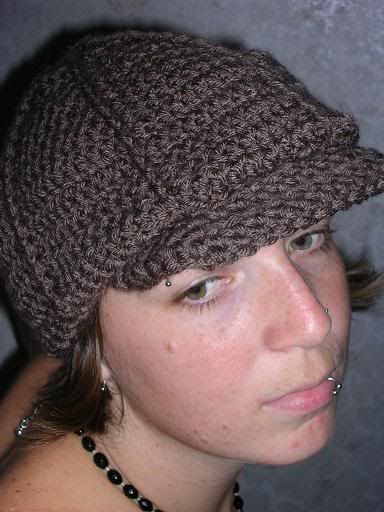 and on the birthday boy: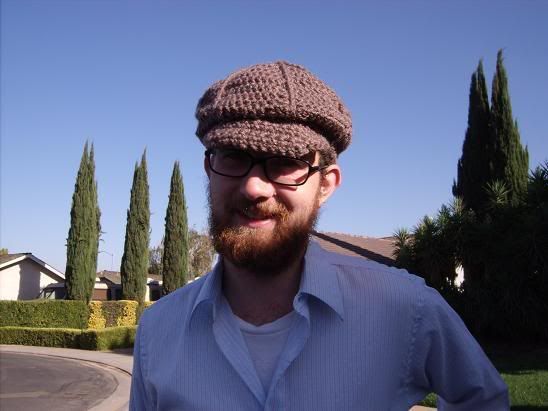 too cute! did that in about a week and a half, only because i wasn't working on it constantly...
and I just finished and sent off this wonderful and fun Halloween wreath I adapted from
this
pattern, and made it funky and all my own: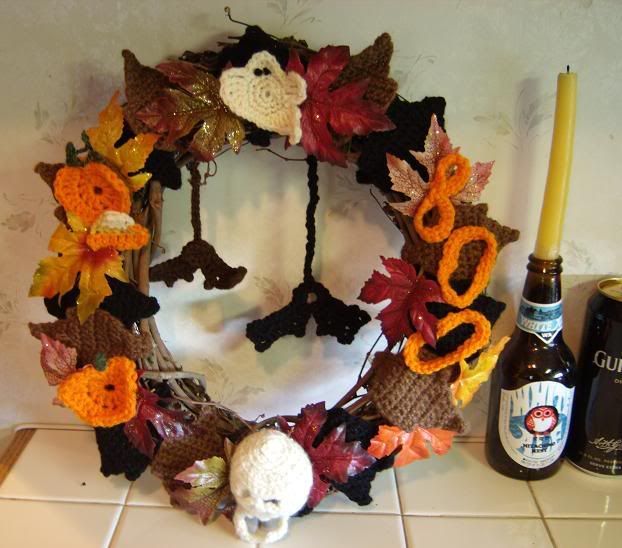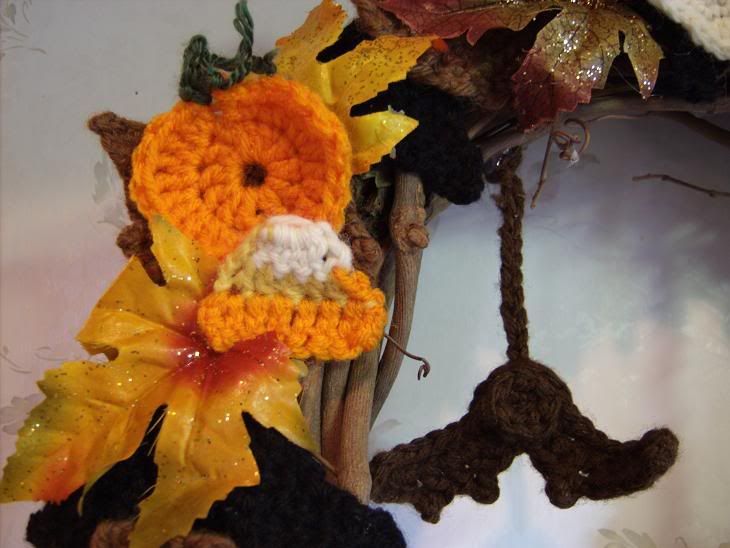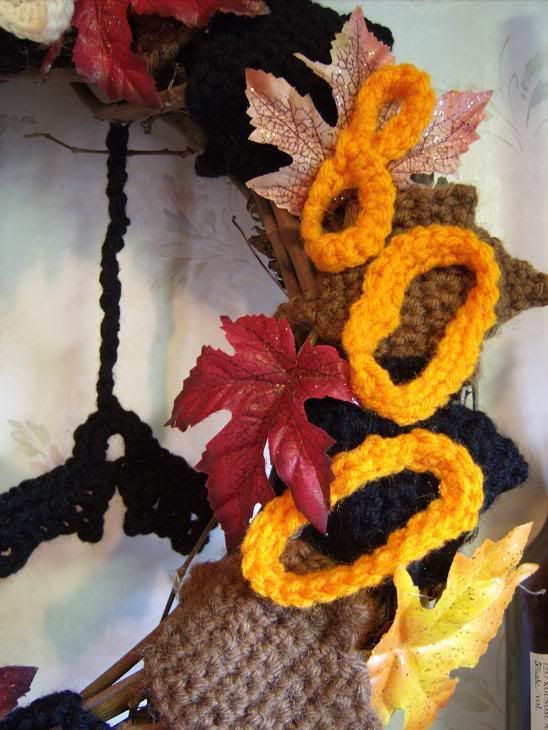 and here was my workspace and progress--I LOVE sitting on the floor!: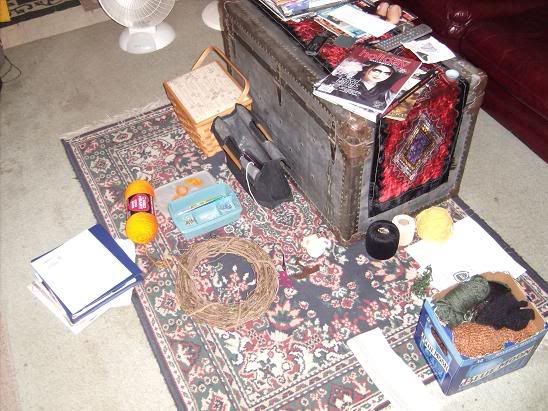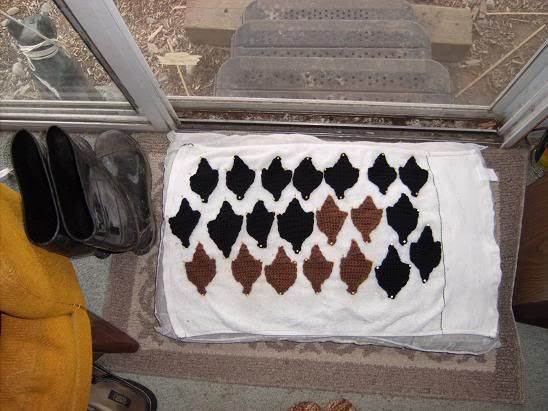 I am so proud of myself! I also splurged today and bought some yummy chenille yarns for my cloche hat I will be making for myself (sheesh!! finally, SOMEthing for myself, I am just WAY too giving... hehee) using the "Essential Hats Collection" pattern from Stitch Diva Studios
here
, and if it turns out as well as I hope it will, a good friend of mine will get one too :-)
I can't wait to start wearing the things I'll be making soon. And if I get enough compliments, I just might start selling the things! I have an etsy account, I just want to make sure that I'm good enough at all the knitting and crocheting to sell..
well, 'tis all for now, Have a Happy Hallowe'en, Darlings!
XoXo